WELCOME TO
thesharkdoctor.com



TheSharkDoctor Strives To Offer You The Best Specimens In CyberSpace.
My Shark Jaws Are Obtained As By-Catch From Commercial Fishing Operations,
What Would Otherwise Be A Wasted Resource-Becomes A Fantastic
Aid For All Of Your Scientific, Educational And Research Purposes.




March 2012
Hi Sharkites! I hope that all of you have been Sharky lately. TheSharkDoctor is
in limbo until July when he'll be back bigger and better than ever. Many of you
have been emailing and asking about Me Furst-Mate HOOK , well I can report
that he has been up to his ole shenanigans as per usual. Last week he took off
from the dock whilst the Sharkbait was still moored and ripped off the back
half of the tug! OUCH. Well ... Now he's in the Naughty Corner and has to
check the reef out whilst in his own float.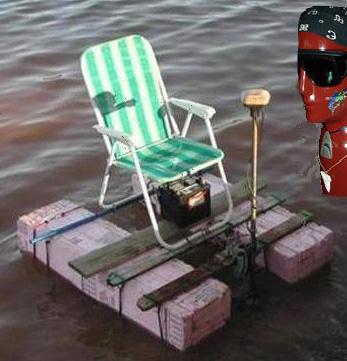 OK! Until July, Best Fishes,
t.s.d. ____/|___|o/_____ ... PS ... In the meantime You can keep
Your fins Sharky by watching this super Shark video : CLICK HERE


PLEASE PUT

"SHARKS"

IN THE
SUBJECT LINE OF YOUR EMAIL SO THAT
I DON'T TOSS-IT OUT WITH THE SPAM.



( Type my email address manually into your email program )



Collector Of The Week
March 2012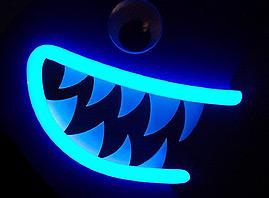 Just Send Me Your Photos If You'd Like To Appear In This Series.
HOOK'S HELPFUL HINTS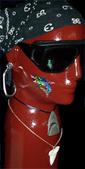 *** 4 THINGS THAT YOU PROBABLY NEVER
KNEW YOUR MOBILE PHONE COULD DO ***
Click HOOK To See And Learn These Life Saving Tips






























It's My Pleasure To Present


The Collector's Window



Click Any Photo To See My Favorite Collectors















































































Fossil Great White Shark Jaw !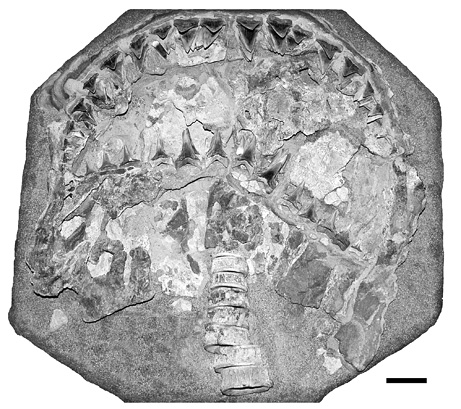 CLICK TO READ
UPDATE ! THANKS TO HELMUT OF GERMANY
WE NOW HAVE A YOUTUBE LINK TO CLICK:
http://www.youtube.com/watch?v=6ss_vqnGEHI
Cheers Mate - This Is Fabulous!



Aussie Lingo Lessons
Need Translation From Australian To English???
CLICK HERE TO SEE



THESE HAVE PROVEN VERY POPULAR!































You know,You see a lot of junk shark jaws
for sale on The Net ...



Yellow, brown and smelly-Phewwee!
All of My Specimens are meticulously prepared ...
So They're Incredibly Clean-and-White!
(There's no secret, just a lot of hard work, and a sharp knife)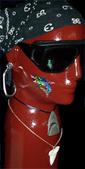 " Hook Uses His Head "
Last week I was out in The Vault checkin'
on The Specimens. I just happened to catch a
glimpse of a flash of red bobbing up and down
and there was Me-Furst-Mate HOOK doing
something weird (unusually weird that is).
"Whacha doing, HOOK me boy ?" I queried.
"CHIN-UPS" HOOK MUMBLED.
"Why in the world for?" I hazarded.
"GETTING FIT" CAME THE GASP.
"What for?" I pressed on.
"I'M GETTING A NEW GIG"
"For what, and doing what? You're struggling
here and all you do is swat flies" I countered.
YEA, I KNOW ... BUT I JUST WANNA USE ME
MELON A BIT MORE. I SAW THIS VIDEO AD IN
THE LOCAL RAG - THE BOONDOCK TIMES -
TIS THE BEES-KNEES FOR ME I RECKON:
BIG HEADS WANTED, CLICK TO SEE
< It's a video file, please let it load >
I was amazed! I secretly admired HOOK'S
unbridled ambition, but couldn't let it show!
So I dismissed His Buffoonery with a clip
around the ears and ...
" ForgetAboutIt! Back to the insects, You Red Devil "



heheheheheee
---
The $8,000,000 Shark ~!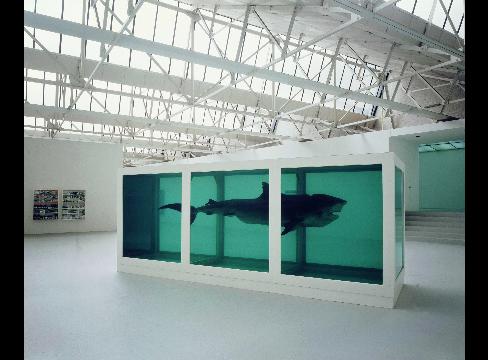 "The Physical Impossibility of Death in the Mind of Something Living"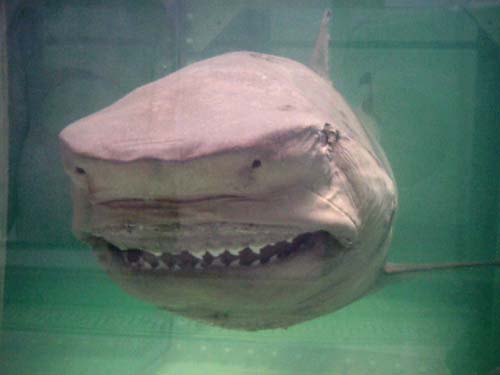 That's the title of Damien Hirst's 1991 iconic Britartbrat
sculpture commissioned by uber-collector Charles Saatchi.
Perhaps you remember this work? Basically a pickled shark
in an oversized aquarium filled with formaldehyde. Robert
Longo not so famously ripped off the idea for a scene in his
ill-conceived feature film debut, Johnny Mnemonic,
you may recall.
I wish I'd of thought of It !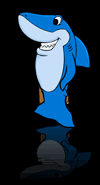 Freakish new Shark discovered off Greenland!



CLICK FOR A LARGER IMAGE
This catshark eats marine worms and lobster
and can live 1.4km below the surface.

---

TheSharkDoctor's





















Collector Of The Year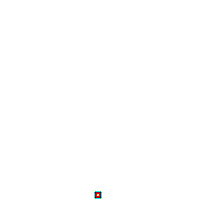 2009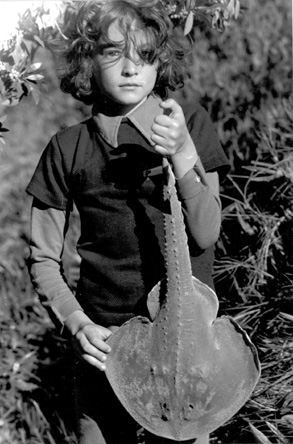 Dr. Douglas Long

CLICK THE PHOTO TO SEE AND READ
ABOUT THIS AMAZING SCIENTIST


TheSharkDoctor's
Collector Of The Year
2008
































This Year I Have A Tag-Team Duo !!!
































For The Second Year Running ...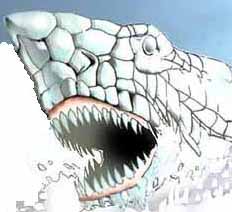 SnowShark Jaime
Of North Dakota
































Will Share This Honor With
































Toon
AKA
Dr. Wobbegong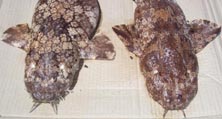 From The Netherlands
























Jaime Consistently Snapped Up Any Unusual
And X-Special Specimen That I Offered ...
























And Toon Earned His Black Belt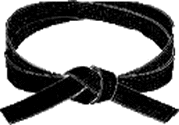 In My 'PUNCH-THE-CRUNCH SALE'
Congratulations SharkMen, You
Really Are Top-Shelf Collectors
With Eyes For The Supreme!
Thank You Very Much For Your Purchases, I Really
Appreciate Each And Every One Of Them ... Cheers


Attention Sharkites!
Master-Collector Toon Has Documented
His Marvelous Collection (in Excel - .xls)
TO SEE JUST CLICK HERE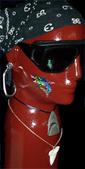 Me Furst Mate HOOK launches a new business ...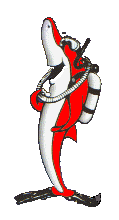 Indian Ocean Dive And Salvage !!!
Click On The Link Above - You Gotta See This!


I'm pleased to announce the
YOUNG SCIENTISTS




AWARDS FOR 2010

























Tied For First Place:
9 Year Old James




wants to be a Marine Biologist!
And:
Rosie The Sharkologist
Her Reports:
OceanicWhitetip

Blacktip

NURSE

Silky
BLUNTNOSE

Epaulatte

WHITETIP

LEOPARD
WELL DONE! YOU BOTH RECEIVE:
A SHARK JAW, SHARK BOOK, SHARK TOOTH
NECKLACE AND SHARK SKIN SECTION!



Second Place:
Daniel, Age 11, Matthews, North Carolina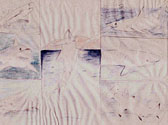 NICE WORK MATE! YOU GET:
A SHARK BOOK, SHARK TOOTH NECKLACE
AND SHARK SKIN SECTION!



Honorable Mention:
PeteShark puts his pencil to work!
THANKS FOR ENTERING PETE,
I'LL HOOK YOU UP!

December 2008
I'm tickled to announce the ...


YOUNG SCIENTIST


OF THE YEAR 2008




ASHTON FROM WASHINGTON
"He really loves sharks, and can't get enough of them. His collection
is slowly growing. His "ultimate" he says is the Tiger Shark Jaw.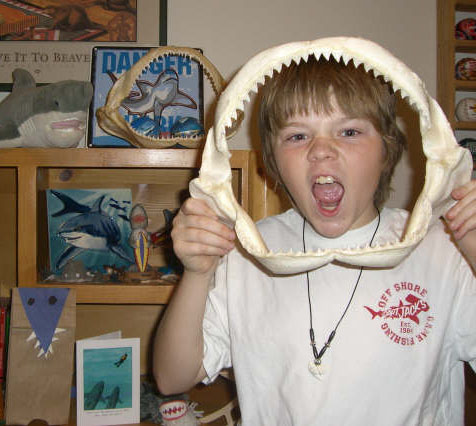 This Photo Really Captures Your Passion
For This Majestic Creature Ashton,
SEE YOU ON THE DISCOVERY CHANNEL IN A FEW YEARS !
PS-We did not let Ashton know that he was going to be named your 2008 Young Scientist,
so I told him to pull up your site because you had some really great new shark stuff on it,
HE WAS SO SURPRISED!!!! Thank you very much, you made his whole year. He is a real
enthusiast and reads everything he can about sharks and watches all of the documentaries
he can -he loves Discovery Channel! He is soooo excited! Thank you for everything!!!

---
YOUNG SCIENTIST


SHARK MONTH 2007
Click Here To See All The Fun
THE YOUNG SCIENTIST SHARK
AWARD WINNER FOR 2007 IS ...












Jacob Albee!
From California


















WOW! MAJOR CONGRATS LIL SHARKY...
YOU HAVE WON THE SHARK KIT!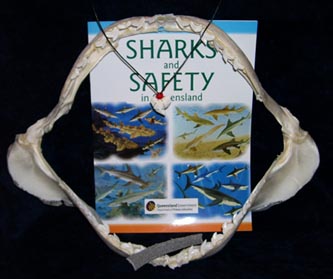 I REALLY ENJOYED THE DETAIL OF YOUR
MICROSCOPIC WORK ON THE PORT JACKSON
SHARK DENTICLES - WELL-DONE MATEY!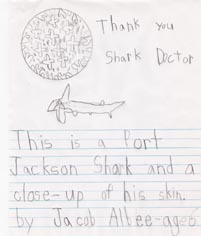 CLICK TO SEE JACOB'S WORK
And Thanks To All Of You That Entered!
NEXT YEAR WILL BE EVEN BIGGER AND BETTER!






























TheSharkDoctor's
Collector Of The Year
2007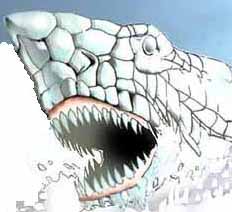 SnowShark





















JAIME FROM NORTH DAKOTA























WOW! You really hooked Some Beauties early in the year.
That MONSTER Great Hammer looks Fabulous in Your Display!
You were at The-Top of TheSharkdoctor'sFeeding Chain for
several months, getting first look at AnyThing ExtraOrdinary
that 'swam' out of The Surgery. It's always A pleasure
to supply A-Serious-Collector!
I really appreciate Each-And-Every Purchase Mate.
HAVE A GREAT '08!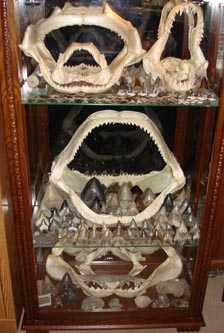 CLICK TO SEE JAIME'S EXCELLENT COLLECTION

---


Meet ... Mr. Justin Case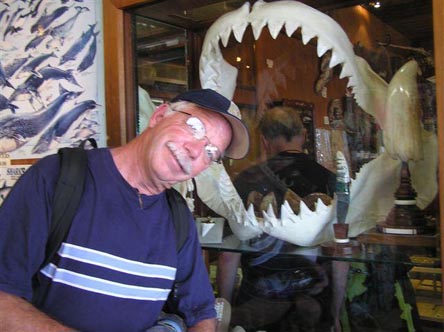 *Always Have Your Finest On Display Just In Case ...
TheSharkDoctor Comes Visiting!*
THANKS ODDSHARK FROM GRASS VALLEY, CALIFORNIA



The Sailor's Arm
Is My Local Watering Hole ...
So Named So Because on New Year's Day in 2000,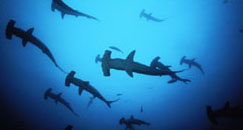 A Monster 20 foot Great Hammerhead Shark Was Caught!



And In It's Belly Was A Sailor's Arm!

Which Had:
A Great Hammerhead Shark Tattooed On It !!!




Have A Look At TheSharkDoctor Making A House Call
SHARK CARTOONS






















BY PHIL WATSON
Click Here For A Good Laugh
Meet HOOK... TheSharkDoctor's Assistant: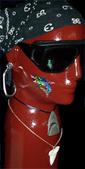 Click Hook For A Free Dive


Hook Gets A New Pet!
CLICK HERE TO SEE
It's A Big File So Please Let It Load



HOOK'S
Yoga Class !!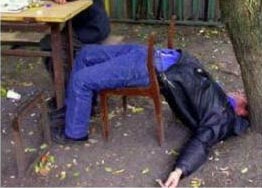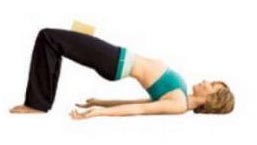 CLICK HERE



*Here's A Valuable Link To The Smithsonian Institute, For Identification Purposes*
Lot's Of Technical Stuff On Shark Teeth For The Scientifically Minded
GREAT WHITES SHARKS CHOMP INTO A WHALE CARCASS
INCREDIBLE PHOTOS!
Just Click The Underlined Link Above To See These Amazing Images




















The Biggest Great White Shark Ever!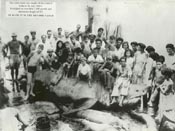 Click To See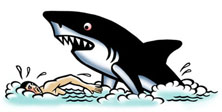 Check-Out A Typical Shark Doctor Holiday



Collector Of The Year
2006
Here's A Taste Of The Most Comprehensive
Shark Collection On The Planet !
This Amazing Collection Of
All-Things-Sharky Has Been
Amassed By Italian Riccardo Of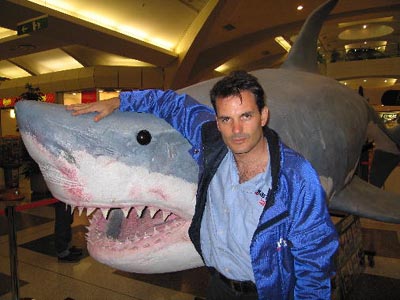 www.sharkacademy.com



Please Click The Shark Academy
Logo Above To See A Fraction Of
What Riccardo Has!
Here's what Riccardo wrote to me:
"Go visit my web site if you really
want to know who is the biggest shark
collector in the world...It's ME...I
have opened the largest shark museum
in the world! I have almost 10,000
sharks items...Everything about
sharks,included 20 live sharks in 10
big tanks"
WOW RICCARDO,YOU HAVE IMPRESSED EVEN ME!

























Collector Of The Year
2005
Well This Prestigious Award Goes to:
ANDREW OF SCOTLAND
AKA 'SHARKMAN'
((AGAIN!))
ANDREW PROBABLY HAS THE LARGEST COLLECTION OF
MONSTER JAWS ON THE PLANET. HE IS ONE SERIOUS COLLECTOR!
Thanks Again For ALL Of Your Purchases,
I Really Appreciate Each-And-Every One Of Them.



SHARKMAN STRUTS HIS STUFF



CLICK
That's One Big Puppy Mate!



It's My Pleasure To Announce:


The Collector Of The Year
2004
ANDREW OF SCOTLAND
























AKA 'SHARKMAN'
ANDREW HOUNDED ME ALMOST ON A DAILY
BASIS FOR ANY MONSTER JAWS THAT I CAME
ACROSS ... IN FACT, I BET THAT YOU CAN
IMAGINE WHO IS THE NEW CURATOR OF...
3 MONSTER TIGER SHARK JAWS!
AKA ... "THE WICKED SISTERS"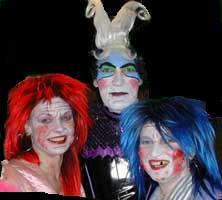 Grizzella, Wartella & Stinkarella!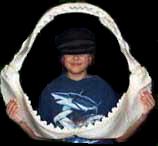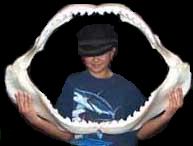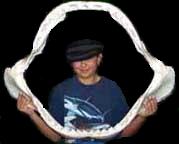 Yep, That's Right!
They're heading off to Bonny Scotland!
Thanks Again For ALL Of Your Purchases, I
Really Appreciate Each-And-Every One Of Them ...
Cheers!
I Am Proud To Present:


The Collector Of The Year
2003



King-Shark Paul C.



CLICK TO SEE
And This Is Just His Majesty's Mako Shark Jaw Collection!
These aren't jaws from 7-8 foot Mako Infants ...
THEY ARE MONSTER MAKO JAWS FROM MASSIVE SHARKS!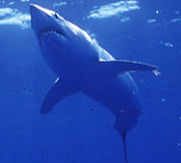 Sir Paul really went on a feeding-frenzy in
June-July, He was snapping-up anything
that I threw out in CyberSpace!

Click Here To See King-Shark's Award

Thanks Again Paul For All Of Your Purchases,
I Really Appreciate Each And Every One Of Them.



Now Here's Another Award That Goes To
King-Shark Paul C.


TheSharkDoctor's #1 Buyer For 2004


HOW'RE THE TROOPS,
JAW-COMMANDER?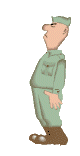 THANK YOU VERY MUCH FOR YOUR BULK
PURCHASES OVER THE PAST YEAR.



I'M SENDING YOU A BOTTLE OF MY BEST SWAMP
JUICE FOR YOUR ENJOYMENT! THANKS A LOT
FOR YOUR CONTINUED INTEREST IN MY
SPECIMENS, I REALLY APPRECIATE IT.


















Gatorhoe


R

I

P


GOOD BUDDY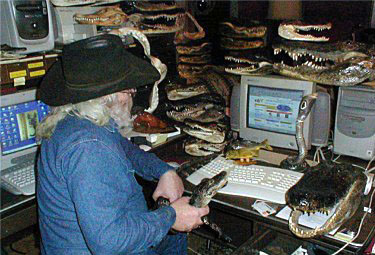 I'll Be Doing A Memorial For Don Soon,
Commemorating - April 1 - His Journey
To The Big Shark Pond In The Sky.




















Me-Furst-M8 HOOK'S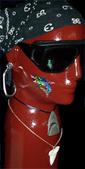 WEIRD AND WACKY FAMILY!
Click On HOOK To See These Dignitaries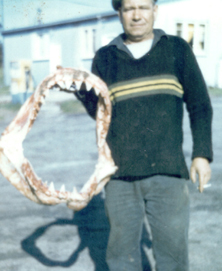 Wasil Gradinaru
Whale Flenser 1952 - 1968
Wasil, whose nickname was Basil, was born in Romania,
married in Germany and came to Australia in 1949 when
a lot of Europeans were re-settling after World War 11.
He went to work for Cheynes Beach Whaling Company
in 1952. He did a small amount of flensing, but his
main job was cooking the whale jaws to soften
them, to enable easy removal of the teeth. He also
removed some of the jaws from the numerous
sharks that were caught at the station. Some of the
sharks would take chunks out of the whales that
were moored onto buoys ready to pick up. The size of
the jaw would be big enough to put a 44 gallon
drum inside!



On one occasion, Basil cut the tendons
near the jaws of a shark and had his arm
in the mouth. The shark jaw closed and
Basil had to have 70 stitches in his arm!
See! I've told You that shark jaws
can still bite!
SO PLEASE ALWAYS BE CAREFUL!



"SHARK ATTACKS"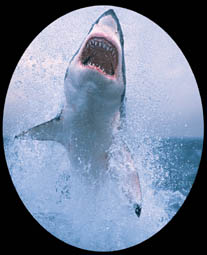 Story Archives



ATTACK STORY#1

ATTACKSTORY#2

ATTACK STORY#3
ATTACK STORY#4

ATTACK STORY#5

ATTACK STORY#6
ATTACK STORY#7

ATTACK STORY#8

ATTACK STORY#9
ATTACK STORY#10

ATTACK STORY#11

ATTACK STORY#12
CLICK THE LINKS ABOVE TO SEE AND READ
________/)_______\o/_______
SHARK ATTACK VICTIMS MEET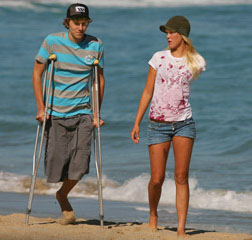 CLICK THE PHOTO FOR THE STORY



Identifying The 2 Mako Species:



CLICK THE PHOTO ABOVE FOR A BASIC GUIDE
Longfin Mako-Isurus paucus
Shortfin Mako-Isurus oxyrinchus
































UFO SIGHTING!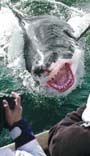 Click to Read & See


Here, Take A Break ... The Water's Just Lovely
Fallacious Shark Myths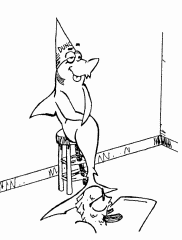 CLICK



"Don't kid yourself for one minute - when you're practically touching the nose
of a 15 foot Great White you're thinking two things: how fast can I get back
into the cage and will it hurt when she rips my torso off and leaves my legs
standing there in the cage"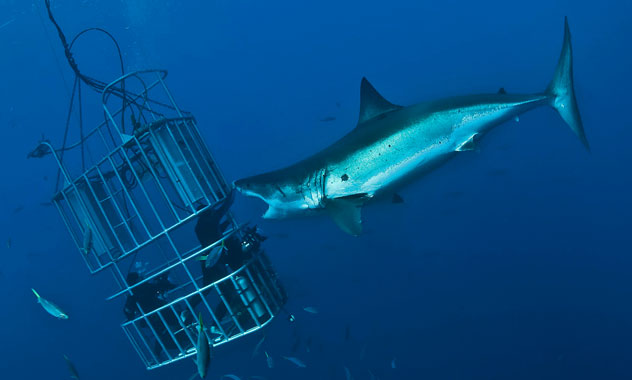 I've Been Visiting My Number-One Skipper,
And Can He Throw A Party!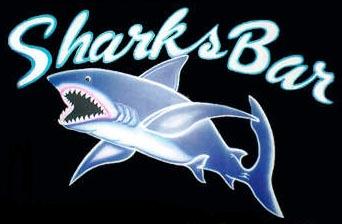 CLICK HERE TO SEE






















Amazing, isn't It?
One's a fossil shark tooth from a 65 million year old Megalodon Shark, the
other a complete modern day jaw from a full grown Western Wobbegong Shark.
A single tooth is larger than a whole shark jaw!
Evolution in all It's glory ...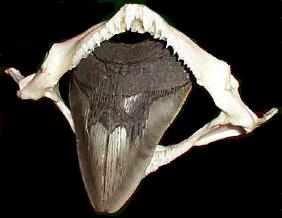 How Times Have Changed
Click To Read



Click Here To Visit My Clinic



TheSharkDoctor Strives To Offer You The Best Specimens In CyberSpace.
My Shark Jaws Are Obtained As By-Catch From Commercial Fishing Operations,
What Would Otherwise Be A Wasted Resource, Becomes A Fantastic
Aid For All Of Your Scientific, Educational And Research Purposes.



Just Send An Email And Let Me Know
What You're Fishin' For ... Here's My Address:



( Type my email address manually into your email program )


PLEASE PUT "SHARKS" IN THE SUBJECT
LINE OF YOUR EMAIL SO THAT I DON'T
TOSS-IT OUT WITH THE SPAM




Please Check-In Again Soon,
TheSharkDoctor



www.thesharkdoctor.com
"The Best Specimens In CyberSpace"
sharkjaw.com
shark-jaw.com
shark-jaws.com
sharkjaws.com.au
bullsharkjaws.com
tigersharkjaw.com
tigersharkjaws.com
makosharkjaw.com
makosharkjaws.com
duskysharkjaws.com
supersharkysale.com
thesharkdoctor.com
thesharkdentist.com
lemonsharkjaws.com
wobbegongsharks.com
hammerheadsharkjaw.com